Company News
Chemguard Foam Research Expert to Demonstrate at WF&HC Workshop
April 26, 2011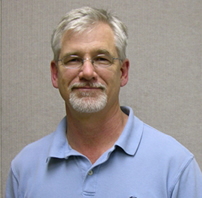 Chemguard Senior Manager of Chemical Technology Randy Hendricksen will demonstrate characteristics of advanced foam concentrate formulations during the Williams Fire & Hazard Control XTREME Industrial Fire & Hazard Training 2011, which will be held May 16-19, 2011, in Beaumont, Texas. The director of Chemguard's Burn Test Facility in Mansfield, Texas, Hendricksen will focus on ThunderStorm F-601B, a 1x3 alcohol-resistant aqueous film-forming foam (AR-AFFF), and F-603B, a 3x3 AR-AFFF.
Suitable for both hydrocarbon and polar solvent fires, ThunderStorm F-601B and F-603B exceed the highest performance standards in the industry. Formulated from Chemguard's specialty fluorochemical and hydrocarbon surfactants, high-molecular-weight polymers, and solvents, the ThunderStorm AR-AFFF concentrates have a much lower viscosity than other 1x3 and 3x3 polar-solvent AFFF products, which enhances performance in foam proportioners, in-line eductors, balanced-pressure systems, and other equipment. F-601B and F-603B offer improved extinguishment and enhanced firefighter safety for both conventional Class B hydrocarbon fuel and polar solvent Class B fuel. Because of their excellent wetting characteristics, ThunderStorm F-601B and F-603B also are effective on Class A fires.
Chemguard, the global leader in foam concentrate and foam systems R&D and manufacturing, and Williams Fire & Hazard Control, the world expert in flammable liquid fire suppression, have collaborated on the development of high-performance fire-fighting foam concentrates since 2009.
Click WF&HC XTREME Industrial Fire & Hazard Training 2011 or contact Brent Gaspard (225-400-9910) for additional information.
Chemguard is a global, full-service, ISO 9001:2000 Certified manufacturer of fire suppression foams, equipment, and systems; specialty pumps; and fluorosurfactant specialty chemicals. Known for advanced R&D, engineering/design expertise, quality manufacturing, and high-quality, field-tested products, Chemguard provides unmatched customer support.